Canadian Airlines
Last modified: 2021/11/21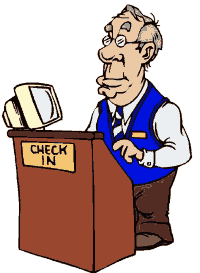 Airlines in Canada
Air Canada has schedule info, reservations, ticketing, online checkin, seat maps, airport info (including a two-page downloadable PDF explaining the immensely complex new Toronto connection options) and weekly Websaver special fares. Aussi disponible en français. Site uses a lot of Javascript which usually works except when you're in a hurry.
Air St Pierre flies from St Pierre (which, for those who slept through geography class, is a French island near Newfoundland) to nearby points. Schedule and fares, in French, now some info in English.
Air Transat is a Canadian scheduled charter line that flies to the US, the Caribbean, and Europe. Well-organized web site has schedules, reservations, and flight ops.
Bearskin Airlines flies small planes around northern Ontario and Manitoba with hubs in bustling Thunder Bay and Sioux Lookout. Sounds like fun. Info and reservations via a private label version of Amadeus. The logo sweatshirts are attractive but seem a little pricey at C$49.95.
Kenn Borek Air offers scheduled service around the Canadian arctic and charter service in the area between the North and South poles.
Canadian Airlines has been absorbed into Air Canada, familiarly known as Mapleflot.
Canjet shut down its scheduled service. They still run vacation charters to the Caribbean.
Firstair flies around the Canadian arctic with connections to the south, Site has has schedule, reservations, travel info, and stuff you don't worry about farther south like which planes can land on ice. (But you can no longer get from North America to Greenland without flying through Iceland.)
Harmony Airways flew from Canada to vacation places, but their scheduled service stopped on April 9.
Jetsgo was a low-cost Canadian carrier that was eating Air Canada's lunch until they suddently stopped operating in March 2006.
Porter Airlines flies small planes with leather seats and free beer between Ottawa and the downtown Toronto Island airport. (Finally!) Stylish site tells you how elegant and state of the art they are, and also sells tickets and the usual stuff.
Via Rail Canada isn't an airline but is competitive in the Montreal-Ottawa-Toronto corridor. Schedule and fare info, on-line reservations. Aussi disponible en français. (Was developed in French and translated into English, I know the guy who did it.)
Westjet is a relatively low-fare Canadian airline, currently the only remaining significant competitor to Air Canada. Schedules, reservations, flight ops. Weekly web specials can occasionally be pretty cheap.
Zoom Airlines used to fly their three planes on a sparse schedule between Canada and Britain and France, but shut down in late August.
---

PLEASE NOTE: I am not a travel agent, just an interested traveller. Everything I know about on-line travel info is in this FAQ. Don't write or call me asking for fare quotes, packages, or any other travel agent info, because I don't have it.
---

United States and nearby airlines


Airline info home page


European Airlines


© 1996-2009 I.E.C.C.


info@airinfo.travel