European Airlines
Last modified: 2021/11/21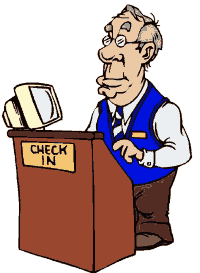 Airlines in Europe
Aegean Air is a new full service with moderate fares, airline flying around Greece and elsewhere in Europe with nice new RJ-100s and tired old 737s. They're an attractive alternative to Olympic.
Aer Lingus has on-line booking with a useful fare calendar (click the Lowest Fares Availability link below the reservation box) that shows when cheap fares are available. Use up those frequent flyer points now, they've left the Oneworld alliance.
Aerosvit flies to points in Europe, Asia, and New York from their home base in Kiev, Ukraine. Fares are often quite cheap, but customer reviews suggest that you (don't) get what you (don't) pay for.
African Safari Airways has been in operation since 1967 and fly from UK, Germany, Switzerland, France, Italy and Austria to Kenya. Flights and tour packages.
Air Berlin flies from about twenty hubs in Germany to holiday spots all over Europe, as well as Africa, south and southeast Asia, North America, and the Caribbean. The very thorough albeit flash-heavy web site has schedules, reservations, specials, and lots of other info, including the fact that the airline was originally headquartered in Oregon, USA.
Air Europa, a low-cost airline based in Spain, has routes and schedules in an intriguing mix of English and Spanish.
| | |
| --- | --- |
| | Air France has an elegant and stylish site (would you expect any less?) with the usual info, reservations, and frequent flyer services. Weekly email newsletter has occasional deals to Europe and the mid-East, also occasional biz class tickets for prices not much over full coach. (see box to the left.) |
Alitalia is the Italian flag carrier with a web site in, not surprisingly, Italian. USA site has info and reservations via a lightly customized version of ITN/Getthere. They also have online specials, some of which are pretty good. The Italian government is trying to sell off Alitalia which will probably cause strikes, since there is no way they can compete with other European airlines without cutting their huge labor costs.
Aer Arann flies ATR turboprops within Ireland and to Scotland, England and the Isle of Man.
Air Scotland seems to have disappeared without a trace.
Austrian Airlines offers schedule and availability info, and a downloadable Excel spreadsheet schedule. Also special offers in a sometimes inscrutable mix of German and English.
L'Avion flies between Newark and Paris, now as part of BA's Openskies. They recently added service between Washington Dulles and Paris.
British Airways has schedules and reservations on an improved site with ticket-by-mail. Also flight ops, and, depending on what part of the site you believe, there may be some special offers for some flights departing from some countries, sometime.
bmi (formerly British Midland) has a very blue web site with the usual stuff. Join their diamond club frequent flyer program if you plan to book, even if you use a different FF number, since that makes it easier to trace reservations. They've been sold to Lufthansa, but in the short term that's not likely to make much difference since they already codeshare and have somewhat coordinated schedules.
bmibaby is a low-fare subsidiary of bmi, with flights from regional airports in England and Wales to business and vacation destinations in Ireland and Europe. Before you book, check that there isn't a cheaper fare from a nearby airport on bmi (above.)
SN Brussels Airlines is trying very hard to persuade us that they're not Sabena. (They arose from the ashes of the Sabena bankruptcy and seem to have the same cheerfully inept attitude.) They fly around Europe and to a few places in Africa, but not to North America. Flights to the US on their web site are in fact code-shares on American.
Cityjet flies small jets from London City airport to Ireland, Scotland, and France. It's headquartered in Dublin but is owned by Air France. Site has the usual stuff, includes flights from VLM which is now under the same ownership.
Crossair, has morphed into the new Swiss Swiss airline that's filling the hole left by Swissair's demise.
Easyjet is a low fare airline with a hub at London Luton. Site offers routes, reservations, and other info, with garish but easy to read orange and blue graphics. Don't miss the stuffed pilot bear with goggles and faux leather jacket, for only £5.95. They acquired and absorbed Go, formerly the low fare branch of British Airways.
Eastern Airways flies small planes to cities around the UK with fares ranging from cheap to rather high. Routes, schedules, fares, reservations. Baggage rules say "On board use of the ghetto-blaster type or radio or tape player is an irritant to other passengers and is forbidden."
Finnair has schedule info and occasional have seat auctions. They have a reservation system hosted by Amadeus, but for some reason they only let you buy expensive business class tickets through it. Travellers in Finland can apparently access the web site through their cell phones, which is kind of cool.
flybe is a low-fare airline with hubs at Bristol, Exeter, Southampton and Birmingham, flying mostly within the UK and from the UK to Europe. Schedules and reservations. It used to be called British European, but that name evidently wasn't contrived enough.
GermanWings is a cost airline flying from its base at Cologne/Bonn and Stuttgart all over Europe. E-Specials (see tab near top of home page) include ticket sales and hotel discounts.
Globespan flew between Scottish airports and mostly Mediterranean destinations, but went bust in December 2009.
Hapag-Lloyd Express is a cost airline, flyingfrom Cologne/Bonn and Hannover to airports in Spain, Italy, England and Germany. Schedules, reservations, destination info.
Hellas Jet flies from Greece to major cities Europe. It's a subsidiary of Cyprus Airways. Online booking via a private-label version of ITN, frequent flyer program,
Iberia has schedules and fares in Spanish, English, Danish, Swedish, Japanese, and Russian. Reservations through a private label Amadeus site.
Iceland Express is an Icelandic low cost airline linking Reykjavik with London and Copenhagen. Nice icebergs on the web site, and you can change the name on a ticket for only £20
Icelandair flies between the US and Europe, via their hub in Iceland. Reservations, flight info, specials. Lucky Fares mailing list offers trans-Atlantic specials most weeks, occasionally at amazing prices.
Jet2 fliees from Leeds/Bradford, Manchester, and Belfast in the UK to Spanish and French holiday spots, Amsterdam, Prague and Milan. Schedules, reservations, links to places to buy holiday cottages.
KLM has a gateway site to national sites all over the world, most of which offer schedules and some offer reservations. The US and Canada sites are actually Northwest's. They're owned by Air France, but the web sites don't seem to have noticed yet.
Lufthansa Info Flyway offers schedule info (for most airlines, not just LH) and also reservations. Also has a US site with info tailored to US customers, including occasional Web Specials live seat auctions.
Luxair flies from Luxembourg to the places that Luxemburgers (or is it the Luxembourgeois) want to go, business and vacation destinations around Europe. Schedules, reservations, destination info including the daily menu specials at the airport restaurant.
Malev Hungarian airlines has an attractive site with schedule info. But they stopped operating in early February 2012.
Manx Airlines has schedule info.
Mytravellite is a low cost airline flying from Birmingham (UK) to Ireland and Spain. Schedules, reservations, destination info. Small discount offered for online booking.
Norwegian Airlines is a low cost airline flying from Oslo to Norway and elsewhere in Europe. Site has reservations and info mostly translated from the Norwegian.
Olympic, the flag carrier of Greece, has a basic site with online booking.
Openskies is a new subsidiary of British Airways that currently flies between Paris and New York, and Paris and Washington DC. They plan to add flights from other European cities. (It's named after the treaty that lets them do that.) Spiffy site has the usual stuff; their premium economy gets rave reviews, close to biz class at much lower fares.
Ryanair is a rapidly expanding low-fare airline with a hub at London Stansted and minor hubs in London Luton, Dublin, Shannon, Glasgow, Brussels, Stockholm Skavsta, Frankfurt Hahn, and Milan Orio Al Serio. Web site offers routes, fares, and booking. Fares start at one cent but rarely stop there. Even with all the nuisance charges they're often quite cheap, and once you battle your way onto the plane, they generally run on time and rarely lose the bag you've paid them to check.
SAS has schedule info on-line, and in large downloadable text file. Windows interface program (2MB download) lets you search through the schedule file, but it's far faster to search with a text editor. Also limited reservations for pass holders and frequent flyer redemptions.
Spanair is a Spanish regional airline that ran out of money and suddenly collapsed. Not currently recommended.
Swiss, the successor to Crossair, has schedule info and on-line booking on a somewhat sloppy site, and some web specials. (Click Special Offers on the home page.) They're about to be taken over by Lufthansa, but it's not clear whether it'll continue to operate as a separate airline.
Swissair went bankrupt in September 2001 and their schedules have somewhat been taken over by Swiss airlines.
Thomsonfly is a low fare airline based in the UK offering flights to vacation destinations in central and southern Europe, north Africa, and the Americas. Site offers flights and package vacations.
Transavia is a subsidiary of KLM flying from Amsterdam to holiday destinations in Europe and north Africa. Info and online reservations. Their former low-cost subsidiary Basiqair is now merged into Transavia.
Virgin Atlantic has a spiffy looking site with reservations, fares, and ticketing. Also tours and occasional specials.
VLM is a low-cost airline flying small planes mostly between the UK and Benelux. (The V stands for Flemish.) Schedules, reservations, company history. It's more or less the same airline as Citijet now, owned by Air France/KLM.
XL Airways flies from France and Germany to vacation destinations in southern Europe and north Africa, primarily package vacations. Dense, functional has all the stuff they offer. Their former parent, Excel Airways in the UK, is bankrupt, but spun off the continental parts which are still in business. For now, at least.
---

PLEASE NOTE: I am not a travel agent, just an interested traveller. Everything I know about on-line travel info is in this FAQ. Don't write or call me asking for fare quotes, packages, or any other travel agent info, because I don't have it.
---

Canadian Airlines


Airline info home page


World Airlines


© 1996-2009 I.E.C.C.


info@airinfo.travel