Agents: elsewhere
Last modified: 2021/11/21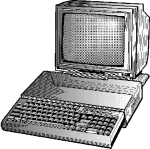 Agents located in other parts of the world
Pagan Nomads designs, promotes and market affordable,alternative and eco-adventure tour packages to the Philippines, Asia and the World.
Middle East Travels & Tours (P) Ltd. in Kupondole, Lalitpur, Nepal, arranges trekking, mountaineering, and other tours in Nepal.
IranGashtTour.com, located in Iran, offers tours and other travel services for visitors to Iran.
Traveller Services (HK) Ltd is a travel agent and local hotel consolidator in Hong Kong. Online ticketing and consolidator fares, also online hotel booking.
Stellenbosch Travel in South Africa, provide flights, tours and car hire in South Africa at subsidised tourist rates, also all accommodation in Cape Town and our Winelands Area.
Meet the People provides small-group and private-charter day tours for international visitors to Sydney, Australia. Their web page has links and other visitor info.
Bagwis Travel & Tours Inc. in Davao, Philippines. specializes in international travel & local tours of the beautiful white sand beaches in Mindanao. especially Pearl farm, a must for all tourists
Cyber Air Broker, Sydney, Australia, offers discounted airfares worldwide. Free internet access for travelers in Sydney. Web page, also separate web pages for offices in Manila and Auckland.
Lucky Travel in Bahrain offers best rates from the Arabian Gulf to all over the world, also arranges tours to US and far east.
Re'em Greiver, Patra Travel Agency in Israel, specializes in business travel, as well as groups & FIT to Israel on the upper class standards.
Costa Rica Express, the oldest travel agency in Costa Rica, offers tours and packages on their web page with a 20% discount to Internet users.
Alex Poplavskiy at Transit Travel and Tours in Cape Town, South Africa, offers domestic and worldwide ticketing with response and confirmation within 24 hours. Also tour operator in Southern Africa.
Bob Tierney, owner of Australian Harley Holidays and Hawg Custom Harley Tours, in Western Australia, offer motorcycle tour packages, a unique holiday experience and cater to individuals through to corporate groups.
Cyber Air Broker is an Australian based travel agency. Fare discounts offered, higher discounts if you book your own ticket via Travelocity.
Gateway Travel is a full service agent with expertise in to travel to Russia and other CIS countries.
NELL Tour & Travel Services Ltd., tour operator in Sulawesi (Celebes) UjungPandang. Indonesia. Specializing in daily Bugis-Toraja package tour, off the beaten track tours, special interest tours ,cruises , etc.
---
NOTE: If you're a travel agent and would like to be listed, drop me a note and I'll add you. Please make my life easier by e-mailing me a three-line or so description in the style above. Thanks.
---

PLEASE NOTE: I am not a travel agent, just an interested traveller. Everything I know about on-line travel info is in this FAQ. Don't write or call me asking for fare quotes, packages, or any other travel agent info, because I don't have it.
---

Agents: Europe


Airline info home page


Links to other web sites


© 1996-2009 I.E.C.C.


info@airinfo.travel