Agents: Europe
Last modified: 2021/11/21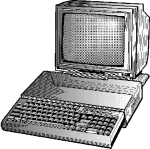 Agents located in Europe
Loveholidays is a UK based agent specializing in vacation travel from UK airports.
Skyjet Air Travles is a UK based company offering cheap flight ticket bookings from all major UK airports.
All Destinations, a UK agent established in 1988, offers flights, packages, and other travel products.
Destinations Europe is a specialist company offering a personal service for UK and Europe including weddings, honeymoons, tailormade holidays, adventure holidays for couple or small groups. Also garden and military group holidays.
Flight Bureau is based in Edinburgh but serving people worldwide, specialise in flights, particularly odd itineraries or RTW trips. Other services include hotels, car hire and travel insurance. Discounted fares available with many airlines, including inbound fares from Australia and the US to the UK.
Sky Tours is a German agency offering a combined database of published and discounted airfares. They note that European fares are occasionally lower than US fares for the same flights.
DriveEurope offers the European Driving Tours as well as car and motorhome rentals and more then 5000 hotels.
Zak Travel is an on-line British discount flight agency specialising in flights from the UK to Europe and worldwide. We offer the cheapest scheduled and charter flights and offer a no-obligation flight reservation service.
Jan Hutchings of Concord World Travel, London, arranges tailor-made travel worldwide at sensible prices: tours, flights, accommodation, car hire, cruises. For departures from Britain.
Global Adventures specializes in custom travel for the active and adventurous traveler to Australia, the South Pacific, and Southern Africa. Web page:https://www.globaladventures.com
Andean Trails specializes in small group, off beat trekking and mountain biking adventures in the Andes. Web site.
Shelley at Goel Travel International offers business flights, hotels, conferences, and limousines for discerning individuals who appreciate hassle-free service and privacy. Web site.
European Travel Network has an extremely cluttered web site which lets you get discounted fare quotes from a variety of travel agents. Also a link to ITN for regular booking. In March 2001 they sent mail to me which looked to me to be spam, they swear that I'd left the address they spammed with a fare info request on their site a year earlier. I find that very hard to believe, both because I don't recall visiting their site at all in 2000, and because the address they spammed isn't one that I'd have used there.
Airline Network has on-line discount fares and booking for flights from the UK.
Flightbookersp offers flight booking and info. They appear to be affiliated with TISS.
Imp Travel of Lincoln UK offer discounted schedule and charter flights ex Uk,plus discounted package holidays. We also arrange incoming ground arrangements within the UK and Germany on an individual basis or groups.
---
NOTE: If you're a travel agent and would like to be listed, drop me a note and I'll add you. Please make my life easier by e-mailing me a three-line or so description in the style above. Thanks.
---

PLEASE NOTE: I am not a travel agent, just an interested traveller. Everything I know about on-line travel info is in this FAQ. Don't write or call me asking for fare quotes, packages, or any other travel agent info, because I don't have it.
---

Agents: Canada


Airline info home page


Agents: elsewhere


© 1996-2009 I.E.C.C.


info@airinfo.travel