Agents: Canada
Last modified: 2021/11/21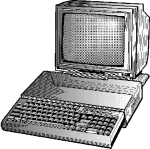 Agents located in Canada
Nathalie Laroche at Uniglobe Voyage Supreme in Kirkland, Quebec, offers travel services to individuals and groups. Nathalie also specializes in cruises, members of the Cruise Lines International Association (CLIA) and experienced cruise counselor. Will serve you in English as in French. Email nathalie@uniglobesupreme.ca.
Cruise Vacation World located in Toronto specializes in discount cruises and cruise vacation packages. Member of Cruise Lines International Association and government registered.
African Wings Travel & Tours in Toronto specializes in travel to Africa and other international destinations.
Debby Lampron-Lynch at Voyage Absolue of St-Hyacinthe, Quebec, offers travel service to individuals and groups. Will serve you in Engish as in French. Email.
Future Travel/Voyages L'Avenir of Montreal offers complete leisure and corporate travel services, they accept reservation and information requests via e-mail, in business since 1974.
Marc-Andre Lalande at Voyages Vacances Tourisme in Montreal specializes in incoming and outgoing tourism, leisure and corporate travel from all over the world. Affiliated with wholesaler Groupe Voyages Quebec.
Jimmy Georgiadis, Montreal, Que., has 45 years of experience with travel to the land of the Gods - GREECE. "If it's Greece, we have it". Can arrange, hotels, car rentals, yacht rentals, tours. Web page.
Robert Zuzek at Kompas Express Travel is a specialist on Spain and Italy has contacts with many local suppliers does "a la carte" itineraries and has best Airfares with 6 European carriers ex Toronto.
B & P Travel Services operates from Fredericton, N,B.,Canada. Dealing in Quality Travel Products, Insurance and Discounted International Air Fares. Departing from Halifax, Montreal and Ottawa.
---
NOTE: If you're a travel agent and would like to be listed, drop me a note and I'll add you. Please make my life easier by e-mailing me a three-line or so description in the style above. Thanks.
---

PLEASE NOTE: I am not a travel agent, just an interested traveller. Everything I know about on-line travel info is in this FAQ. Don't write or call me asking for fare quotes, packages, or any other travel agent info, because I don't have it.
---

Specialist agents: U.S.


Airline info home page


Agents: Europe


© 1996-2009 I.E.C.C.


info@airinfo.travel