Specialist agents: U.S.
Last modified: 2021/11/21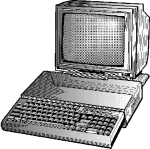 Tours, cruises, and special interest agents located in the U.S.
Port compass is a shore excursion megastore specializing in discounted port tours for cruise passengers worldwide. Regions include South America, Europe, Alaska, Caribbean, Hawaii, etc.
Air Savings specializes in cheap flights to India, Pakistan, Bangladesh, and Srilanka. We also offer cheap airline tickets to Dubai, and the rest of the middle east.
Kalliste Tours specializes exclusively in Corsica since 1999. Escorted luxury cultural tours in spring and winter for 4 to 8 people.
Journeys Off the Tourist Track is a 11 year expert in groups and unique individual vacations to Bali, Thailand, Fiji, Hawaii plus individual African Safaris and Off the Tourist Track travel with discounted air to most international destinations.
Travelagentus.com is a consolidator travel agency primarily promoting business class air ticktes to Europe, Africa, Asia, and Australia.
Fly Malaysia Air offers discount airline tickets on Malaysia Airlines for international flights departing the United States via LAX and Newark to Malaysia and southeast Asia.
Trav.com offers Online Reservations for Budget Accommodation. Book hostels, hotels, apartments, campsites and bed and breakfasts online.  Instant reservations guaranteed.  Online accommodation finder.
Airline Consolidator is a retail consolidator and travel agency specializing in discount international airfares. Offers online booking and live telephone support.
Destination Southern Africa is a full service travel company for Southern and Eastern Africa. Tours, safaris, car hire, packages, hotels, transfers for groups or individuals.
Since 1980, Eric Fenster has organized affordable study trips to Moscow to examine political and economic change in Russia first-hand. All adults welcome.
Air Discounters International offers discounted airline tickets from the US to Europe, Africa, Asia, South Pacific, Central America, and South America. They also have hotel discounts in most major cities worldwide.
Bonjour USA tours specializes in providing ground services for leisure and business group travel to all major cities, attractions, sights and National Parks of the USA.
Travel Tek specializes in discounted business and first class airfares to international destinations.
Walter Ward at Jacquin Travel in Miami, a full service agency including Gay/Lesbian travel.
Air Overseas in Miami specializes in travel to Europe. Air fares, car rental rates, and European Rail programs.
Travel Network of Walnut Creek, CA is a full service agency. Cruises, Jamaican All Inclusive Resorts and Hawaiian Vacations are among our specialties. Try our "Rock Bottom Fare Finder" E-mail
Superior Travel Service specializing in Singles Groups, age 45 to 60's. Accredited CLIA member specializing in cruises, Have cruised Europe, Panama Canal,Bermuda, Alaska, etc.
Mike Espinosa at Maluku Adventures is a tour operator specializing in SE Asia, and Nepal. We offer kayaking, diving, and treks.
Manny Segall at Vacation Partners runs a service that finds compatible travel mates for single travelers, for companionship and to avoid the dreaded single supplement. Web page.
Bill Byrnes author of "Airfare Secrets" specializes in high value Round the World, long haul and missionary travel. Offshore ticketing from Euro and Asian consolidators.
Torcaza Trails offer a mountain treking and a tropical forest option in western Venezuela. Web page of Venezuela info.
European Traveler,Inc. specializes in individual vacations to Europe. Full colour brochure "EURO CITY TRIPS" available on request offers 2-3-5 and 7 days packages in up to 40 cities all over Europe.
Association of Business Travellers offers the international traveller a hotel reservation service, specials at top class hotels, restaurants, service office facilities, lost lugage tracing, etc. Web page.
Cruisin The first exclusively on line cruise only agency. Web page.
Island Dreams Tours & Travel specializes in scuba diving, snorkeling, and world-wide adventure travel. Web page with a broad range of information of interest to scuba divers and international travelers.
Bill Welk of Vacation Connection operate a lodging reservation service in Oshkosh, Wi. and serve many special events organizers by providing free use of our toll free phone numbers for information and lodging connections. Web page.
OnlineTravel offers European railpasses, Eurail travel, and the Chunnel channel tunnel, with planning maps, car rental and discount air fares. Web page.
Travel Agents International specialize in corporate travel and cruises. Located in Florida, offering special insight into Florida vacation destinations. Reservations via ITN, and a custom designed form for cruise quotations.
First Class Travel specializes in sports and leisure travel, welcome Internet customers, E-mail for info.
Classic Travel, full service agency specializing in cruises, caribbean dream vacations, european discoveries, mexican getaways, las vegas sprees, etc. Travelfax newsletter loaded with specials, send your fax number for our latest copy.
Barbara & Earl Seppala of Selective Travel, Scottsdale AZ, outside agents, specializing in cruises and international tours. Email.
ModTravel are Leisure Travel Consultants specializing in Hawaii and Mexico destinations.
Mexico Online is a complete reservation service dedicated to Mexico. We offer vacation packages to 100 of the most popular resort and specialty properties, archeological tours and the Copper Canyon, and can include discounted airfare, car rental, and fishing expeditions.
Marvelous Tickets specializes in worldwide sports tours & tickets, offering tickets and travel for major events in football, baseball, tennis, boxing, racing, etc. for individuals & groups. Event information is available at web site.
Barbara Kwiatek, CTC, MCC, Aussie Specialist, Holland Specialist, Disney Specialist, Unique Travel.
Phil Carta's NEW ADVENTURES specialize in vacations to exotic, sunny, tropical destinations and do 75% of our business through the internet. E-mail newsletter.
Lighthouse Travel is a travel agent that specializes in cruises, members of the Cruise Lines International Association (CLIA) and experienced cruise counselor. No fee for our services and discount all cruises.
Global Express Travel specializes in discount leisure and discount midweek business travel.
---
NOTE: If you're a travel agent and would like to be listed, drop me a note and I'll add you. Please make my life easier by e-mailing me a three-line or so description in the style above. Thanks.
---

PLEASE NOTE: I am not a travel agent, just an interested traveller. Everything I know about on-line travel info is in this FAQ. Don't write or call me asking for fare quotes, packages, or any other travel agent info, because I don't have it.
---

Generalist travel agents: U.S.


Airline info home page


Agents: Canada


© 1996-2009 I.E.C.C.


info@airinfo.travel