Generalist travel agents: U.S.
Last modified: 2021/11/21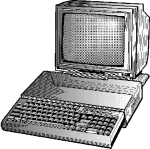 Are there many on-line agents?
There's lots of them, grouped below by location of the agent and type of service.
NOTE: All of the descriptions below are edited from info provided by the agencies themselves. There are many resources other than travel agents available on the net, as well, but they're not listed here. Most agencies offer a broad range of services, so the groupings by type of service below are pretty arbitrary.
---
NOTE: If you're a travel agent and would like to be listed, drop me a note and I'll add you. Please make my life easier by e-mailing me a three-line or so description in the style above. Thanks.
Generalist agents mostly located in the U.S.
My America Holiday is a UK based agency is a UK based travel company that specializes in organizing tours and vacations to a large number of destinations in the USA.
Select Travel, in business for over 30 years, at Last Minute Flights Genie is an airline ticket consolidator that specializes in providing discounted tickets to travel agencies, corporate travel departments and individuals for last minute, short notice and next day flights on most major airlines from anywhere to anywhere worldwide. Business class, first class and coach.
Alexys offers air tickets and tours. They have online booking /online search for international and domestic flights within USA. India a specialty.
VGO World Inc. is a full service travel agency offering low fares to international and domestic destinations backed with professional and courteous service. Competitive prices to complicated international trips that online sites cannot figure.
Montrose Travel, one of the 50 largest Travel Agencies in the United States combines online deals and discounts with unmatched offline service.
EZTrip.com, an online agency in Missouri, offers tickets, hotels, rental cars, and modest amounts of destination info.
Bayless Travel Associates Full-service Vacation Travel (Domestic and International) in Oklahoma City. Book your vacation on-line.
Isha Tours & Travels in Edison NJ provide consolidators airfares to anywhere in the world.
Enid Cohen affiliated with WorldTravel Partners in Dallas, has over 30 years of experience both arranging travel and travelling herself, specializes in meticulous, old-fashioned service to business and leisure/personal travellers.
Compass Point Travel is a full service agency that welcomes Internet customers. Specialties include custom planning of major trips, Club Med, discount cruises, adventure travel, and US-originating international travel. Web page.
Germantown Travel in Germantown Md is a full service airline ticket agency suppling information and discounted tickets for domestic and international travel. Web site with special fares and Caribbean tour info.
CTM Travel in Coral Springs FL welcomes business from the Internet.
Genie Travel Services Inc. specializes in discounted international and domestic airline tickets for Internet customers. For prices, see their web page.
Endeavour Travel is a travel agency specialising in NZ and Australian travel, staffed in large part by Aussies and Kiwis. Web pages. I got Circle Pacific tickets from them, service was decent.
Marla Baer-Peckham of Cornucopia First Class Travel is a full-service travel agency. Web page.
Uniglobe GEM Travel or Full service agency, WWW site with leisure info and travel request forms. Our goal is not to find the cheapest product, but the best value for money.
Park'N Ticket Travel located in Atlanta GA, specializes in Business Travel. We have a 24 hour travel agency as well as a 1,250 car parking facility with a 24 hour shuttle service.
Paul Foley, at Passport Executive Travel of Alexandria, VA, a full-service agency, CLIA, and IGTA, specializes in Corporate Travel, personal preference is Gay and Lesbian travel. Web page.
The Travel Experts in Champaign, Illinois is a full service agency with a special emphasis in Caribbean destinations and the UK, and have expertise in Israel and the Middle East. Web page.
Newlywed Susan Mitchell Skinner at Online Travelservices near Atlanta specializes in honeymoons and family vacations -- but also work with consolidators and offer fast turnaround on quotes to international destinations.
Priority Travel is a small agency in Waltham, Mass specializing in corporate travel for small companies and start-ups who need to minimize their travel costs. Also have specialist in European business or vacation travel.
World Travel located in Stockton, CA, specializes in travel to Southeast Asia. A Traveler's Choice Associate.
Super Saver Travel, Aurora, CO, offer personalized service in getting you the lowest available airfares out of Denver and Colorado Springs area. Domestic & International.
Adventure Travel Service provides domestic and international consolidator tickets. Book online for domestic tickets using ITN, and Spring Break '97 packages now available. Email.
QuinWell Travel Service is a full-service travel agency offering SABRE online reservations & ticketing, discounted cruises & tours, free newsletter, and an extensive web site.
Metropolitan Travel, specializes in corporate travel, res/tickets through ITN, offers reports online, tracking for companies and employees, tracks trips, FF miles, etc., including pre-trip reports. Also vacation specials through "Club Met".
Heather Trofholz, Aliso Veijo CA, corporate/business executive specialist. Knowledgeable, personalized service, delivery, maps, vacation planning to the traveling individual. Available for new So. Orange County clients. Web site.
Certified Travel Services is building a network of independent travel agents who operate from their homes or places of business. Complete training, software, reservations system, manuals and continuing support is offered. Listings of travel specials and on-line air travel booking is provided through their Internet site.
RMS InHouse Travel is a full service agency offering on-line reservation system.
Travel Service, Inc. has three offices in the Tulsa area, in the business since 1973, are a full service agency, specializing in groups.
Rosemarie Hughey at Go Vegas First Class located in Las Vegas NV provides a service to travelers to Las Vegas and surroundings as well as airfares to Europe. German spoken.
Lovely Planet Discount Travel Service in Hailey, ID specializes in researching international discounted airfares.
Biztravel.com went out of business in September 2001
B. Charles and Co. has lists of discounted fares and travel agent contacts. No on-line schedules or booking, call their toll-free number.
Kayron and Don Lance, independent agents for Carroll Cruises and Tours, specialize in cruises, tours and packages. Especially knowledgable about the Caribbean. Online reservations and Caribbean hotel information.
Terminal One Travel offers direct bookings via Worldspan. Also packages, custom tours. E-mail mailing list.
MtRoyalTravel, full service "personalized" travel agency for leisure and corporate travel arrangements, many packages, all experienced agents and many price ranges (economy to first class). Over 25 years of experience.
---
NOTE: If you're a travel agent and would like to be listed, drop me a note and I'll add you. Please make my life easier by e-mailing me a three-line or so description in the style above. Thanks.
---

PLEASE NOTE: I am not a travel agent, just an interested traveller. Everything I know about on-line travel info is in this FAQ. Don't write or call me asking for fare quotes, packages, or any other travel agent info, because I don't have it.
---

World Airlines


Airline info home page


Specialist agents: U.S.


© 1996-2009 I.E.C.C.


info@airinfo.travel